MONGOLIA WINTER TRIPS & TOURS OF DECEMBER, JANUARY & FEBRUARY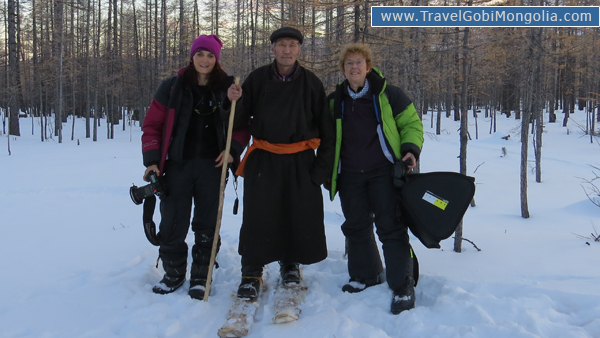 We agree that winters here are long and harsh, with temperatures here typically ranging from -20°C to – 45°C degrees. Most tourists flock here in summer to enjoy the comfortable temperatures and see the vast landscapes of wide open country and nomadic culture. But taking a holiday out of the city was a quite literal breath of fresh air, and so, so beautiful. Plus it was totally empty!
Travel Mongolia to experience a winter culture like you're never seen before – an outdoor enthusiast's dreams. Discover Ice festival on the freshest watered Lake Khuvsgul and Camel Show in Gobi desert and participate in Mongols' Luner New Year Celebration Ceremony. Did you consider visiting Western Mongolia and the Kazakh eagle hunters there? It starts in October and it's only in the winter season where you can go with an eagle hunter. A truly unique experience.
A virtual winter wonderland to discover awaits you!
Mongolia Winter Tours & Festivals
Mongolia Winter Vacation Tips
When Should I Visit? 
To see the Gobi camel festival, Khuvsgul Lake ice festival & Ulaanbaatar eagle hunting festivals, plan your trip through March. Mongolians love to throw winter festivals, so consider planning your trip to coincide with big events. Undoubtedly, the most exciting time to visit Gobi is from 05 Mar – 08 Mar. That's when Mongolians come out in droves to celebrate winter during the 2-day Gobi camel festival. It features camel races and numerous community activities, including ger assembly competition , the most stunning looking couple with camels, and team camel carawan competition etc.
What Can I Do?
Contrary to popular belief, we're not confined by the cold or shorter days. Winter brings festivals, dog sledding tours, winter biking, gorgeous scenery, ice skating, bonfires, ice fishing, dining, and shopping. You can even take advantage of the longer nights to ski by moonlight, enjoy a bonfire on the beach, or watch for the mysterious sky. Visit our winter activities page for our full list of recommendations.
What About the Cold?
Temperatures in South & Central Mongolia are no more extreme than other parts of Mongolia, averaging 20 degrees.
Isn't It Dark?
We get 6-12 hours of daylight in the winter, depending on where you are, but the sun setting doesn't mean your day is done. Bottom line: your day can start as early, or go as late, as you'd like! Find out when the sun will rise and set during your Mongolia trip using the Mongolia.org Sunrise/Sunset Calculator.
Is Winter Expensive?
You can book lodging for more than 50% off of summer rates, and you can get great deals on many tours.
Where to stay? 
You'll spend most nights in a ger – warming yourself by the stove. We'll make a nice warm fire in your ger before you head to bed, and we'll provide plenty of wood so you can keep the fire going as you wish, although you will find that traditional Mongolian gers provide excellent insulation so hold heat extremely well. We will also make sure that in the morning you wake up to a nice warm ger!
Winter clothing?
If you have the cash and baggage space we would say stock up here, as the clothes are both awesome and cheap. Of course you'll need enough to get by till then. As well as, for all of our winter trips, we provide traditional felt boots and can provide winter deel, a traditional long cloth, as well if you wish.