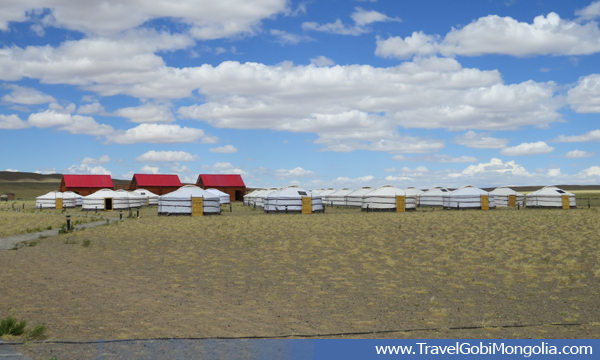 The Gobi Erdene tourist ger camp is one of the several tourist camp near to Khongor Sand Dune that is named as Singing Sands. The accumulation of windblown sand marks the beginning of one of nature's most interesting and beautiful phenomena.
Book your accommodation with most competitive prices for tourist ger camps across Mongolia
Easy compare rates and condition from our created and fully narrated template pages of each tourist ger camps
Online easy payment options and book online in a few steps
Better term and condition from contracted respected travel agency
Round the clock customer support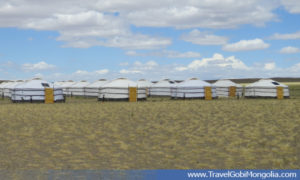 The tourist camp is one of the several tourist camps in this place. This TC is not connected to a well but they carry water from nearly located well and provide water. Electricity is not connected to central electricity system and in the evening, they shut on power generator for electricity. The camp area receives mobile signal and it is able to make international or domestic call.
Active period: seasonal, from June to Sept.
Check in: any time after booking is confirmed
Check out: usually after breakfast, but after lunch is also possible
Location & address: Gobi Erdene tourist ger camp, Khongor Sand Dunes, Sevrei sub-province, Umnugobi province
From Gobi Erdene TGC
– parking spot of Khongor Sand Dune – 9 km
– Khongor River – 8 km
Service type
Prices for tourists (usd)
Semi-Lux room of
wooden house (usd)
Luxury room of
wooden house (usd
Prices for staffs (mnt)
Breakfast
8.00
8,000
Lunch
16.00
13,000
Dinner
12.00
9,000
Bed
8.00
 37.00
62.00
10,000
Total rate per day per person
44.00

75.00

100.00

40,000

 Single Supplement
10.00
 25.00
 –
Rate includes: – V.A.T /10%/
Group rates and long staying rates available upon request
Child Policy: Children under 3 years stay free of charge, 4–12 years stay in 50% discount.
Cancellation policy: No show – 100%, before 7 days – 60%.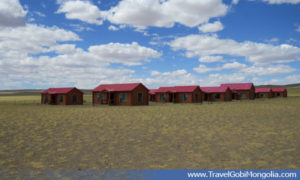 Ger accommodation (rooms): This tourist ger camp has 32 gers and is capable to host 70 guests at same time and the gers are made with traditionally and decorated with national patterns and comfort is superb. Also, the tourist camp has traditional Russian styled wooden houses with private toilet rooms. There are semi-lux (20 houses) and luxury houses (4 houses). They maybe provide basic amenities like slipper, bath towel and hot water. Gers have 2-4 beds and basically offered double/twin occupation. During peak season (05-20 July) you might be asked stay more than double occupancy with your group members but it is very uncommon.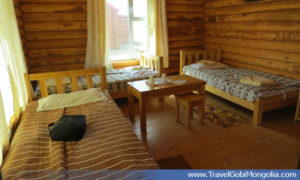 Dining: Restaurant in the main building is able to receive over 100 people at once and well equipped. You will be served here with European, Asian & Mongolian traditional dishes & get food order. Vegetarian food is available but need to inform.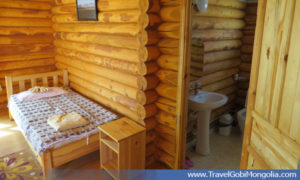 Toilet, shower and other facilities: Like other normal tourist camps, the TC has a separate wooden building of public toilet and hot shower rooms. Its facilities, specially toilet and shower, work very properly. There is 6 rooms of public shower and toilet in man and woman both side. Main dining building has satellite TV and it is possible you can watch world class TV channels.
Tour & Activities: From this tourist camp you can try camel ride and climb up to Khongor Sand Dunes.