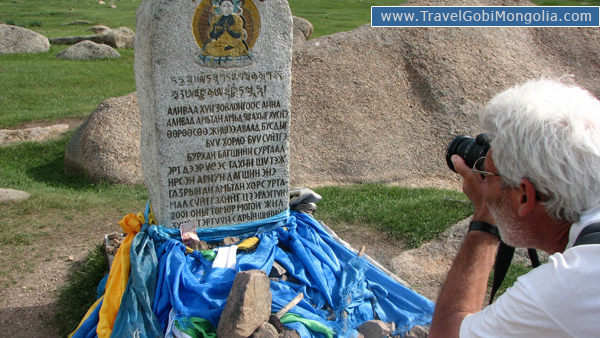 Famous for wildlife viewing, Bogd Khaan Mountain National Park offers mountain hiking experiences. We are pleased to offer a popular Bogd Khaan Mountain Park shorter hiking tour just from the Mandzushir Monastery Ruin. Enjoy our tour Bogd Khan Mountain National Park Tour With Short Hike.
– After just an hour drive, reach in the Mongolian wilderness
– Great chance to city escape during weekend
– Explore Mandzushir Monastery Ruin


Area: Around Ulaanbaatar
Type: short join tour
Potential date and weather condition: all year around
Length: a day
Difficulty: easier – moderate (No experience necessary. Trips suitable for most ages and abilities, but not child and elder)
Total distance: driving: 100 km, hiking 5 km
Please carefully check what is include and what is not include in the prices!
90 usd p.p
70 usd p.p if you are 2pax
Included: lunch, land transportation, English speaking guide service, mineral water, all entrance fees and Government charges, all activities costs
Not included: gratuities for staffs, personal expenses, travel insurance
Child policy: 0 – 3 years old baby free of charge. 4 – 12 years old child 30% discount (counted as 1pax)
Group policy: Up from 6pax please see our Group Service. Get better rate.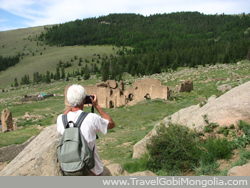 In the morning, we will pick you up from your accommodation and drive to Bogd Khaan Mountain National Park (50 km – 1 hour).
Situated in the front of Ulaanbaatar city and on the bank of the Tuul River, Bogd Khan Mountain Strictly Protected Area is oldest Government officially protected place in the World and was declared a sanctuary in 1778 for protection of its great variety flora and fauna. Bogd Khan Mountain is situated at an average altitude of 2000 m and is spread across of with patches of coniferous forests. Highest point is 2256 m Tsetsee Gun peak. Also, it was added to the UNESCO World Heritage Tentative List.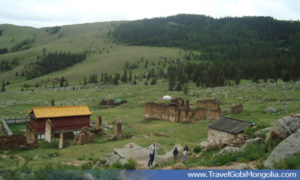 We will follow the hiking path to Tsetsee Gun peak until you want to return. Then drive back to Ulaanbaatar (50 km – 1 hour) and transfer you to your accommodation.
Our Booking is easy & complete in below steps.
Step1: 

 Send us your Booking Form (Only one of the group member's Booking Form is fine. No need to send us all member's booking forms)
Step2: 

 Select payment method and pay the Payment.
Step3: 

 You will be received an Voucher & Invoice from us via email.
This is a short term join tour and you will go with other people.
It is your responsibility to ensure you are in correct pick up location at correct time as stated on your booking form.
No smoking in travel vehicles.
How long have you been in business?
We have been providing high-quality sightseeing travel  at low prices for over 10 years. Read our customer Testimonials. You can also see ratings and reviews of our tours from real travelers on the tour/activity details page. more Customers' FAQs
Please let us know should you have further inquiries! We are looking forward to assist you with organizing your stay in Mongolia and answering any questions you might have about this tour. We want your holiday experience in Mongolia to be as amazing as it is possible.