You will stay in the LOCAL GER GUESTHOUSE in our Budget Arrangement
Budget Arrangement of TGM is based on staying in local ger guesthouses and offers cheaper prices. Normally it is the arrangement that the guesthouses at Ulaanbaatar offers to the backpackers. Here is clear information what is local ger guesthouse in Mongolia. It is sometimes called as nomadic home stay etc. 
Much cheaper cost effective way to travel in Mongolia
Fun filled & authentic Mongolian live
Close way to experience nomadic way of lifestyle
What is included in our Budget Arrangement?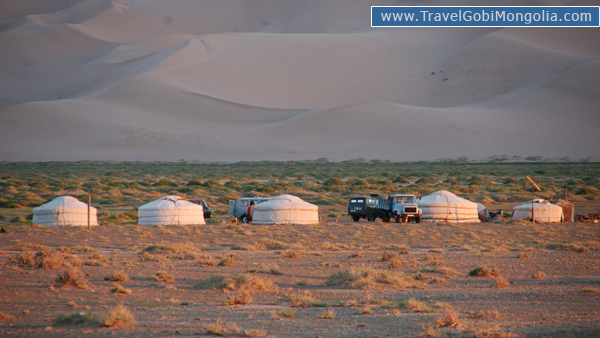 Staying in the local ger guesthouses: Some of nomadic families who live within national park or sightseeing area, run their own small business that renting ger accommodation for backpackers. It gives you a chance to get closely acquainted with the way of life and Nomadic way of lifestyle. Ger accommodation has 4 o-6 beds and occupancy is based on multi-share but with only your group members and not with another tours. Most nomadic families do not have formal toilets in their summer places, so the most you can expect to find is a designated toilet trench that may be screened on three sides. No showering facilities will be available in some of the local ger guesthouses. So people go to neares tourist camps for taking shower paying 3 or 4 usd. Normally they charge about 10 usd p.p for renting their ger.
TGM will provide clean newer sleeping bags for you.
Land transportation: TGC provide following transportation for the tour. A sedan car will be used on the paved road. For off road, we uses Japanese van for under 4pax and 5-6 pax can use Russian van.
Guide service: TGC is heavily pay attention toward guide service. Guides are at least have 2 or 3 years working experience.
All entrance fees and Government charges, all activities costs are included in the prices.
What is not included in our Budget Arrangement
Food service: It is not included in the price. Because, we want to be cost effectiveness. You can buy meals from local ger guesthouses by paying only 2 or 3 usd per meal. There is plenty of food shops on the way when you are touring. You can carry your own food from UB. It is nice you eat our own breakfast and then buy meals for lunch and dinner. Meals will be basic and usually cooked Mongolian traditional or Russian styled foods.
You can get basic free kitchen belongings from us and cook yourself.
If you have further questions, please do not hesitate to CONTACT US via email to travelgobimongolia@gmail.com or call +976 99811918.