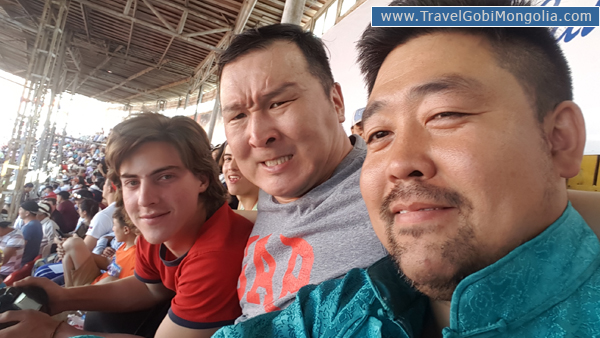 Dating from the Genghis Khan era, the Naadam Festival is a showcase for traditional sporting biggest events and a summer celebration enjoyed throughout Mongolia from 11-13 July. The most spectacular events for visitors take place at the National Stadium in Ulaanbaatar where nomads compete in wrestling, archery and horsemanship. This tour will allow to see all highlights of Naadam in a day.
– Watch the opening ceremony of the Naadam Festival
– Cheer on wrestlers and archers
– Horses race across grasslands to glory
Length: a day
Date: 11 Jul
Type: Group Scheduled Tour
Area: Ulaanbaatar
Difficulty: easier – moderate (No experience necessary. Trips suitable for most ages and abilities)
Distance: driving: 100 km
Please carefully check what is include and what is not include in the prices!
180 usd p.p

Included: 1xlunch, coach bus transportation, English speaking guide service, mineral water, Naadam opening ceremony ticket and Government charges
Not included: accommodation in Ulaanbaatar, gratuities for staffs, personal expenses, travel insurance
Child policy: 0 – 3 years old baby free of charge
4 – 12 years old child 30% discount (counted as 1pax)
Group policy: Up from 6pax please see our Group Service. Get better rate.
We will pick you early morning from your accommodation and go to main stadium.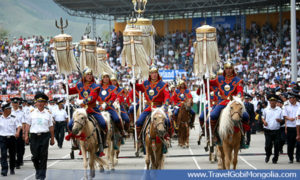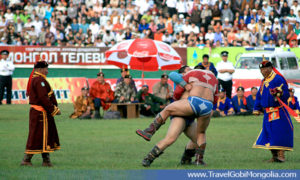 There we will see Opening ceremony of the Naadam festival and first round of traditional wrestling competition in main stadium.
Our lunch will be a traditional meal "Khuushuur" which is considered among the Mongolian people must eat food of Naadam festival.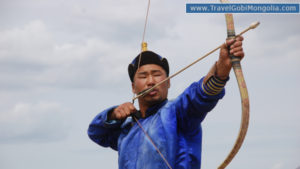 Then, we will see a competition of Mongolian traditional archery at the allotted place. In the evening, we will transfer you to your accommodation. /L/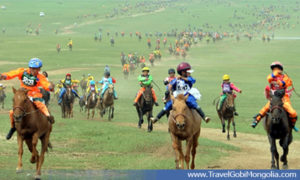 Afternoon drive to Khui Doloon Khudag for seeing Mongols' most favorite activity of Naadam festival, horseracing, featuring  children  riding  bareback  across the steppe. After the races, return to Ulaanbaatar in time for lunch in the city.
Our Booking is easy & complete in below 4 steps.
Step1: 
 Please carefully read our Contract Of Private Package Tour. Cancellation & other condition will be follow this contract.
Step2: 
 Send us your Booking Form (Only one of the group member's Booking Form is fine. No need to send us all member's booking forms)
Step3: 
 You will be received an Voucher & Invoice from us via email.
Step4: 
 Select payment method and pay the Payment.
Above prices are changeable by changing components (kind of services) of the itinerary.
This is a private tour and you or your travel buddies will be in the tour.
Domestic flight companies accept only 10kg-15kg lugguge incuding your carry on bags too for free transfer.
It is your responsibility to ensure you are in correct pick up location at correct time as stated on your booking form.
No smoking in travel vehicles or aircraft.
How long have you been in business?
We have been providing high-quality sightseeing travel  at low prices for over 10 years. Read our customer Testimonials. You can also see ratings and reviews of our tours from real travelers on the tour/activity details page. more Customers' FAQs
Please let us know should you have further inquiries! We are looking forward to assist you with organizing your stay in Mongolia and answering any questions you might have about this tour. We want your holiday experience in Mongolia to be as amazing as it is possible.