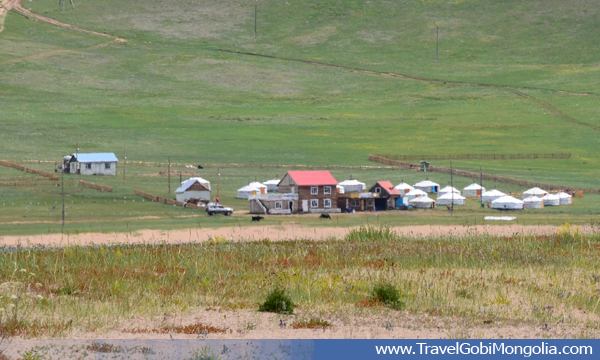 The Ikh Khorgo tourist camp is located near to Terkhiin Tsagaan nuur (Great White Lake) and 6 km from Khorgo Volcano. Khorgo volcano is a dead volcano covered with basalt lying to the east of the Lake Terkhiin Tsagaan (White of Terkh), has volcanic origins, in Tariat sum (sub-province) of Arkhangai aimag (province).
Book your accommodation with most competitive prices for tourist ger camps across Mongolia
Easy compare rates and condition from our created and fully narrated template pages of each tourist ger camps
Online easy payment options and book online in a few steps
Better term and condition from contracted respected travel agency
Round the clock customer support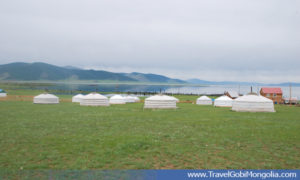 The tourist camp is one of the several tourist camps in this region. The tourist camp is medium sized and its facilities, specially toilet and shower, work properly. This TC is not connected to a well. Like other normal tourist camps, it has a big building of restaurants and kitchen with small food shop and separate concrete building of public toilet and shower rooms. Ger accommodation is typical Mongolian styled. But little bit smaller due to needs of quickly warm up. Electricity is connected to central electricity system and 24 hours. The camp area receives mobile signals of all operators and it allows you using calling and internet connection through your mobile phone. This TC location is superb and little bit crowded and filled by Mongolian domestic travelers in July and August. If you prefer silence you need to go different place. But only in July and August. The tourist camp location is great. It is located just on the shore of the lake and view from tourist camps, specially second deck of the restaurants, sunset is very beautiful.
Active period: seasonal, from June to Sept.
Check in: any time after booking is confirmed
Check out: usually after breakfast, but after lunch is also possible
Location & address: Ikh Khorgo tourist camp, Tariat sub-provincial center, Arkhangai province
From Ikh Khorgo TGC
– Terkhiin Tsagaan Lake: in just stone trowing distance
– Khorgo Volcano: 6 km
Service type
Prices for tourist (mnt)
Prices for staff (mnt)
Breakfast
6,000
Lunch
15,000
Dinner
15,000
Bed
15,000
Total price per day per person
51,000
25,500
Single Supplement
15,000
–
Rate includes V.A.T /10%/
Group rates available upon request and long staying rates available upon request
Children stay free policy: Children under 4 years stay free of charge, 5-12 years stay in 50% discount.
Cancellation policy: on the day of check in – 80%, 1 day before check in – 40%, 2-5 days before check in – 15%, 6-10 days before check in – 5%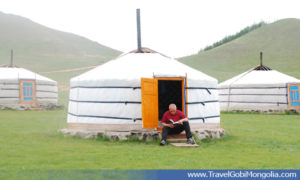 Ger accommodation (rooms): This tourist ger camp is capable to host 100-120 guests at same time and the gers are smaller than normal nomad's ger and made with traditionally and decorated with national patterns and comfort is acceptable. They maybe provide basic amenities like slipper, bath towel and hot water. Gers have 2-4 beds and basically offered double/twin occupation. During Naadam festival or peak season (05-20 July) you might be asked stay more than double occupancy with your group members but it is very uncommon.
Dining: Like other tourist camps, only one place for eating is big 2 floored building. The tourist camps serves typecal Mongolian food and mixed Russian styled foods. If you need to buy some drinks and other food stuffs, you can go to the food shop of the tourist camp. Food shop is in main building first floor.
Facilities: The tourist camp has billiard and table tennis room.
Tour & Activities: From this TC you can try a day hiking or walking along shore of the lake and go to Khorgo volcano. Fishing is possible but hard to catch due to fewer number. Horse back ride is possible. This region is home of yaks and you can visit to yak herder family in here. Locals always welcome the tourist.