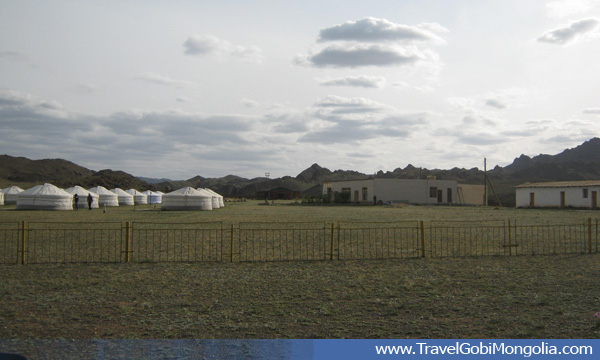 This tourist camp offers best location for guests who are heading to Yolyn am and it is only 10 minutes drive to there. Yolyn Am is a narrow picturesque valley filled by ace glaciers in rocky high mountain. Also, panoramic view is superb from surrounding smaller mountain hills that is close to the tourist camp.
Book your accommodation with most competitive prices for tourist ger camps across Mongolia
Easy compare rates and condition from our created and fully narrated template pages of each tourist ger camps
Online easy payment options and book online in a few steps
Better term and condition from contracted respected travel agency
Round the clock customer support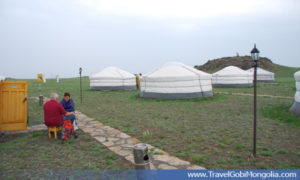 The tourist camp was founded in 1991 and probably eldest tourist camp in this region. They receives annually 500-900 guests. It is located in the Gurvan Saikhan Mountain and situated comparatively high altitude place from surrounding areas. In hot Gobi desert, this place has a nice, temperate climate and unique natural landscapes which can be dubbed as "The Gobi's Khangai" (Khangai means cool mountain). The tourist camp is medium sized and its facilities, specially toilet and shower, work very properly. Like other normal tourist camps, the TC has main building of restaurants and kitchen, smaller concrete building of public toilet and shower rooms and ger accommodation. Water is supplied by pipes from a well. Electricity is not connected yet to central electricity system and will come when they turn on the power generator evening, from 7pm -11pm. The camp area receives mobile signal and it allows you using calling and internet connection through your mobile phone.
Active period: Seasonal, from June to Sept.
Check in: any time after booking is confirmed
Check out: usually after breakfast, but after lunch is also possible
Location & address: Khavtsgait denj, Gobi Gurvan Saikhan National Park, Umnugobi province
From Juulchin Khanbogd TGC
– Yol Valley 18 km
– Dalanzadgad town 40 km
Here is our contract prices
Service type
Price for tourists (mnt)
Price of staffs (mnt)
Breakfast
6,500
4,000
Lunch
16,000
8,500
Dinner
10,500
6,500
Bed
17,000
6,000
Total rate per day
50,000
25,000

Rate includes: – V.A.T /10%/
Group rates and long staying rates available upon request
Child policy: Children under 4 years stay free of charge, 5–16 years stay
Cancellation policy:
on the day of check in – 80%
1 day before check in – 40%
2-5 days before check in – 15%
6-10 days before check in – 5%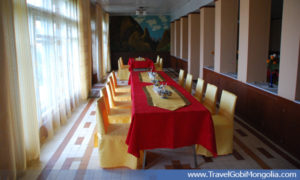 Dining: Like other tourist camps, this TC has its own restaurants which is big building.
Tour & Activities: From this TC you can do a day tour to Yolyn am for seeing ice glaciers and small interesting meseum. It is very possible that visiting to nomadic families and taste Mongolian traditional dairy products.