TRAVELING SOLO? JOIN A TOUR GROUP TO MAKE NEW FRIENDS!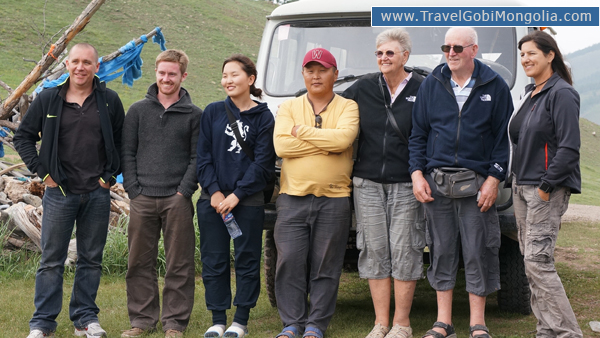 Planning the perfect travel adventure involves making a lot of choices. TGM has tens of trips departing from Ulaanbaatar inside & around the capital city. These are perfect for small groups and individuals looking to join a coach tour in their short visit. We offers small group join in tours at a lower price than a private tour would costs.
Who is a small group join-in tour for? Our join in tours are open for anyone and especially for:
People who want to meet and interact with other travelers.
People who want a slightly lower cost option and appreciate that on a group tour we cannot always cater for everyone's individual interest even though we do our best to please everyone.
We do encourage customers to read the tour brief carefully to ensure it is the right tour for you. Depending on the tour the maximum group size varies from 8 people to 12 people. The minimum group size is normally 2 people but for single travelers who book a long time in advance we will do our best to confirm a tour even if just one person.
Tours
Length
Categories
Ulaanbaatar City Tour 1
a day
Ulaanbaatar City Tours
Ulaanbaatar City Tour 2
a day
Half Day Tour Of Genghis Khan Statue Complex
a day
Mongolia Short Tours & Around Ulaanbaatar
Bogd Khan Mountain National Park Tour With Short Hike
a day
Gorkhi-Terelj National Park Tour
a day
Khustai National Park Tour
a day
Gorkhi-Terelj & Khustai National Parks Tour
2 days
Horse Riding Tour In Terelj Near Ulaanbaatar
2 days
Mongolia Short Tour
3 days
On our join in tours we wait up to 15 minutes for late arrivals but cannot wait any longer unless you have called to let us know you will be late. We do not like to keep other customers waiting. These group tours are available daily or fixed dates all the year round. The group tours have attracted people of all ages, backgrounds and nationalities globally.
Each morning, you will be picked up from your midtown hotel, then you will go visit the major attractions together with other tourists. Small Groups are accommodated in an air-conditioned van or coaster a professional Ulaanbaatar chauffeur and a licensed English speaking tour guide on board who will pass on their knowledge of the sites that you visit on your bus tour, including facts, stories and local information.
Important Notice:
All the Bus Tours are free of shopping Stops without hidden prices.
On the evening before your small tour departure early next morning, you will get a call or message from your tour guide to reconfirm your next morning's pickup time which is normally set around 8:00 am.
Our pick-up service starts from the hotels in the western Ulaanbaatar to the hotels in the downtown Ulaanbaatar. If you stay in the south of Ulaanbaatar, please have the patience in waiting for all the participants to be on the seat-in coach before starting your group tour.
If you stay in an apartment block, please find a nearest hotel as your pickup point.
We offer complimentary pick up service from your hotel located within the main downtown area. For pickup service for the hotels beyond the downtown area of Ulaanbaatar, please contact our trip advisors for the details.
Private tours are available on request
If you prefer to visit Ulaanbaatar by choosing your own departure time and visit the attractions on your own traveling party, you may have the following two choices to visit Ulaanbaatar through us:
Private Tour: Visit Ulaanbaatar with your exclusive tour guides and private cars.
Car Rental: Hire a car and travel around in your own way.