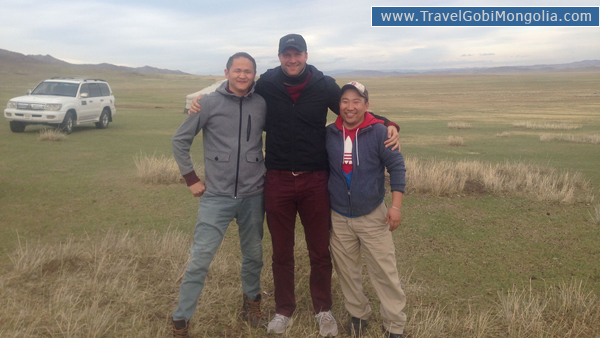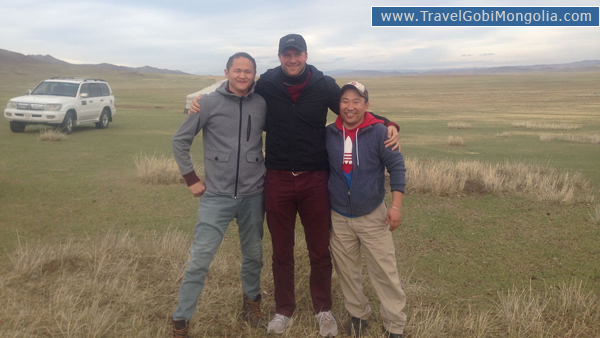 If  you not have time to go to Gobi Desert, you may go to Central Mongolian Elsen Tasarhkai Sands. It is considered northern most edge of Gobi Desert. You can ride 2 humped camels there & explore a Buddhist temple ruin etc. You will sleep in the nomadic family. We also show you the wild horse, takhi, at Khustai National Park. All drives of this tour is on the paved road.
– Including a half day camel riding at Elsen Tasarkhai Sands
– Visit the home of a nomadic family
– Meet wild horse in their natural habitat – learn about Takhi, wild horse, and other wildlife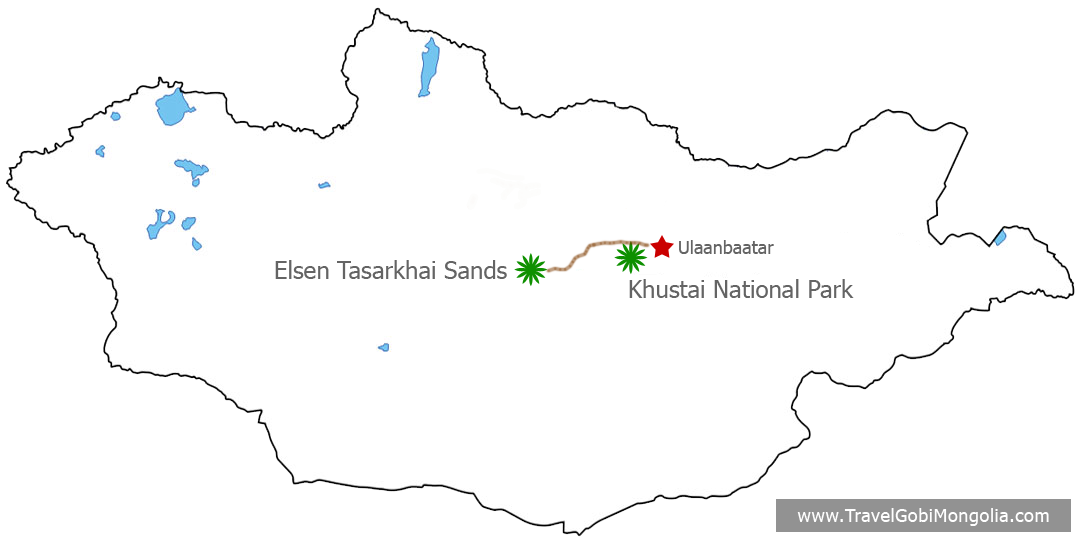 Length: 2 days
Area: Central Mongolia & around Ulaanbaatar
Tour type: short join tour
Potential dates and weather condition: all year around
Difficulty: easy – moderate (No experience necessary. Trips suitable for most ages and abilities)
Distance: 650 km
Please carefully check what is include and what is not include in the prices!
190 usd p.p
Included: 1 night in nomadic family ger, food service (B-1,L-2,D-1), land transportation, English speaking guide service, mineral water, all entrance fees and Government charges, all activities costs, sleeping bag
Not included: gratuities for staffs, personal expenses, travel insurance
Child policy: 0 – 3 years old baby free of charge. 4 – 12 years old child 30% discount (counted as 1pax).
Group policy: Up from 6pax please see our Group Service. Get better rate.
Day1. Elsen Tasarkhai Sands- camel riding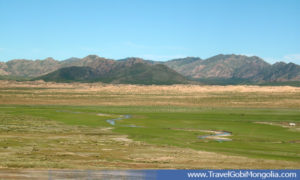 We will pick you up from your accommodation and drive to Elsen Tasarkhai Sands (280 km). Its English meaning is Piece of Sand and considered the northern edge of the Gobi desert. It is small sand dunes, continuously lies in the lowland of legendary Khugnu Khaan and Bat Khaan Mountains.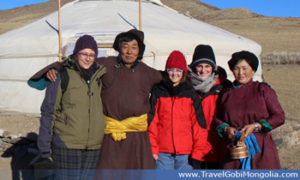 On arrival you will have lunch at the nomads' ger. Enjoy the joyful atmosphere and learn the clever nomads' way of life by taking every chance of taking part in the nomadic life activities like a nomad. Then, participate in the nomads' daily chores – prepare dried dung from a nearby mountain for the family's household use for making fire.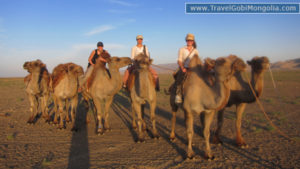 After lunch time, we will ride camels here. The two-humped camels are very comfortable to ride, as they walk slowly and gently and we will be well supported by the humps, sitting comfortably between them.
Then we will explore Uvgun Monastery Ruin. It is the visible ruins of a Buddhist monastery founded in 1693 and destroyed in 1937 by communists. Located in a small valley named as Khiidiin Am almost completely surrounded by rocky mountains, the monastery was formerly one of the largest monasteries in Mongolia. Raw violence of the destruction at the temple was still visible, still palpable, even though it happened over years ago.
Overnight in the nomadic family.
Day2. Khustai National Park- wild horses and nomadic family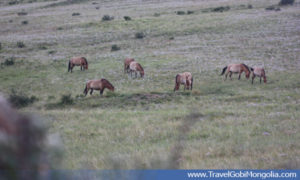 After breakfast time, we will drive to Khustai National Park (340 km). National Park Khustai where re-introduction of the wild takhi horses (Przhevalsky's horses) has taken place since 1992. Takhi is last wild horse subspecies surviving in the 21st century. It was discovered in western Mongolia in the late 1870s by the Russian explorer N.M. Przhevalsky. Several expeditions since 1969 have failed to find this horse, which probably crossed with half-wild domesticated horses and lost its distinct features. Specimens have been kept and bred in zoos, and Mongolia in the late 20th century attempted to reintroduce them into the wild.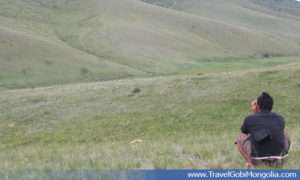 The afternoon will be spent at leisure hiking in the surrounding mountains with an evening visit to the wild horses. Then, we will drive to Ulaanbaatar city (80 km) and after we transfer you to your accommodation our trip will finish.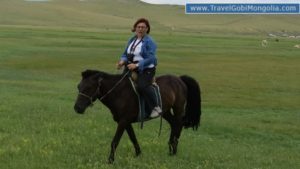 An hour is all you will need to enjoy the most breathe-taking views that no other horse stable in the Tuul river area can offer you! Nature lovers, horse lovers, young people or not so young, this trip is for everyone!
Then we will drive back to Ulaanbaatar city (80 km) and you will transferred to your accommodation.
Our Booking is easy & complete in below steps.
Step1: 

 Send us your Booking Form (Only one of the group member's Booking Form is fine. No need to send us all member's booking forms)
Step2: 

 Select payment method and pay the Payment.
Step3: 

 You will be received an Voucher & Invoice from us via email.
Above prices are changeable by changing components (kind of services) of the itinerary.

It is your responsibility to ensure you are in correct pick up location at correct time as stated on your booking form.

No smoking in travel vehicle.
How long have you been in business?
We have been providing high-quality sightseeing travel  at low prices for over 10 years. Read our customer Testimonials. You can also see ratings and reviews of our tours from real travelers on the tour/activity details page. more Customers' FAQs
Please let us know should you have further inquiries! We are looking forward to assist you with organizing your stay in Mongolia and answering any questions you might have about this tour. We want your holiday experience in Mongolia to be as amazing as it is possible.