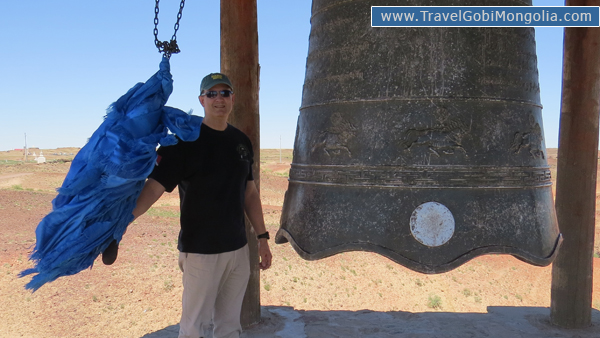 The Trans-Mongolian first class train travels through a beautiful part of Gobi. It passes through the amazing landscapes of Mongolia from the open grassland steppe to apricot coloured dunes of the Gobi. As the lights of civilisation are left behind, spectacular sunsets give way to silent darkness under a blanket of stars, followed by wonderful sunrises in East Gobi. After this tour, you will be transferred to Zamyn-Uud border town for crossing the border to China.
– Discover the Khamar Monastery & World Energy Center
– Famous Gobi Desert tour combined with Trans-Mongolian train journey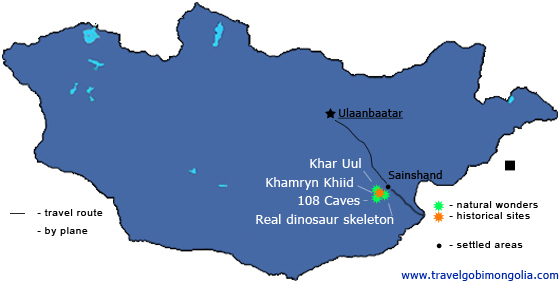 Length: 3 days
Type:  private package tour
Area: East Gobi Desert
Potential dates and weather condition: all year around
Difficulty: easer – moderate (No experience necessary. Trips suitable for most ages and abilities)
Day1. Catch train to Sainshand 

 Day2. Khamar Monastery 

 Day3. Zamyn-Uud
Please carefully check what is include and what is not include in the prices!
490 USD for 1pax
340 USD p.p for 2pax
290 USD p.p for 3pax
270 USD p.p for 4pax
250 USD p.p for 5pax
240 USD p.p for 6pax
Single supplement: 40 usd


Included:

 1 night in tourist ger camp, food service, land transportation, English speaking guide service, mineral water, all entrance fees and Government charges, all activities costs, train tickets, train station drop off & pick up


Not included:

 gratuities for staffs, personal expenses, travel insurance
Child policy: 0 – 3 years old baby free of charge, 4 – 12 years old child: 30% discount (counted as 1pax)
Group policy: Up from 6pax please see our Group Service. Get better rate.
Discount policy: We always try to lower the our service prices by looking better solution for our customers. Here is several Discount Policy you can save until 10% that we can do on our best for our customers.
Day1. Trans-Mongolian train journey to Sainshand. /D/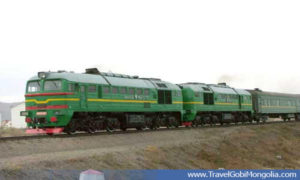 In the morning, we will pick you up from your accommodation and transfer you to Ulaanbaatar train station. Then we will catch #286 train at 09:15. The train journey takes whole day and we will arrive in Sainshand town at 19:20. On the way, you will see the natural scenery of Gobi desert and changing steppe to semi-desert area.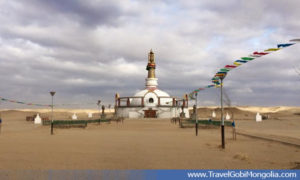 Our local driver will pick you up and transfer you to the tourist ger camp. Then we will have dinner and overnight in tourist ger camp.
Day2. Khamar Monastery – energy center. /B,L/
After breakfast time and we will drive to Khamar Monastery Complex. The monastery was established by educator, poet and noble monk Danzanravjaa in 1820. He chose the site of the monastery believing the surrounding area radiated with a spiritual energy fostered by the Gobi desert. But the monastery was completely destroyed by communist purges in 1937. Rebuilding efforts still continued from 1992 and got large success. Current series of monasteries was built in recent years. Mongolians believe that the site is energy center and often visit there for taking energy from the ground. There, we will see 108 Caves, real dinosaur skeleton on the ground and petrified threes of Jurassic Period respectively. Also, we will hike around and enjoy small sand dunes. Before we head to the tourist ger camp, we will drive to Khusliin Khar Mountain. Climb up there and see panoramic view. After lunch time, we will drive back to Sainshand town. There we will visit to Danzanravjaa Museum. In the evening, we will catch catch the train #285 for back to Ulaanbaatar and overnight on the train.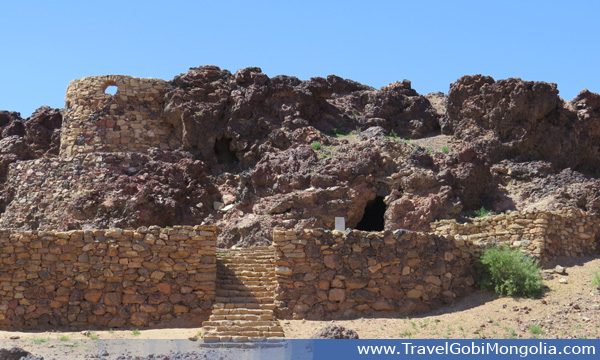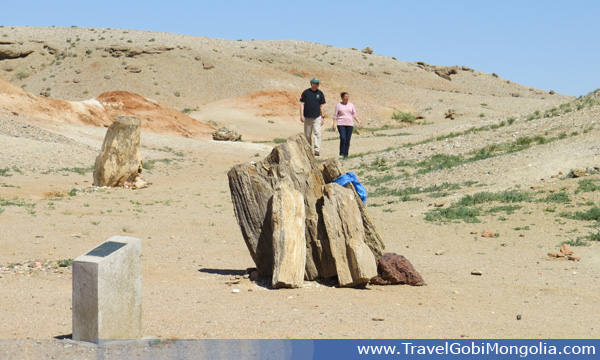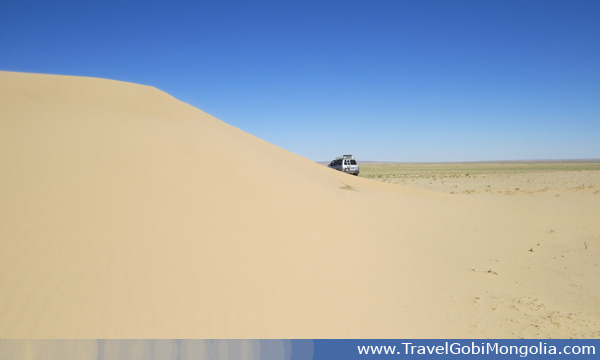 Day3. Arrive in Zamyn-Uud.
In early morning, we will arrive in Zamyn-Uud border town at 07:00 o'clock and we will transfer you to your drop off place.
Our Booking is easy & complete in below 4 steps.
Step1: 

 Please carefully read our Contract Of Private Package Tour. Cancellation & other condition will be follow this contract.
Step2: 

 Send us your Booking Form (Only one of the group member's Booking Form is fine. No need to send us all member's booking forms)
Step3: 

 You will be received an Voucher & Invoice from us via email.
Step4: 

 Select payment method and pay the Payment.
Above prices are changeable by changing components (kind of services) of the itinerary.
This is a private tour and you or your travel buddies will be in the tour.
It is your responsibility to ensure you are in correct pick up location at correct time as stated on your booking form.
No smoking in travel vehicles or train.
How long have you been in business?
We have been providing high-quality sightseeing travel  at low prices for over 10 years. Read our customer Testimonials. You can also see ratings and reviews of our tours from real travelers on the tour/activity details page. more Customers' FAQs
Please let us know should you have further inquiries! We are looking forward to assist you with organizing your stay in Mongolia and answering any questions you might have about this tour. We want your holiday experience in Mongolia to be as amazing as it is possible.